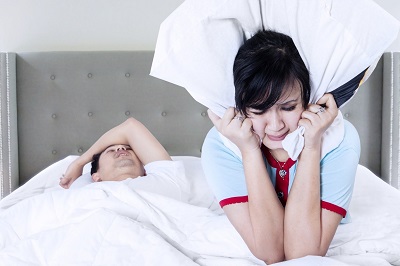 A loud snore can be funny for someone to hear, and annoying for the person who has to sleep every night beside the snorer. Sometimes though, it's an indication of a more serious health problem that must be attended to immediately.
A Closer Look at Sleep Apnea
Sleep apnea not only deprives a person of a full night's rest, but it also prevents the person from being able to breathe properly while sleeping. It's also an indication that your body is not getting the right amount of oxygen in order for the organs to properly function. This would explain why there is a chortling sound that is coming from deep within your chest. It's actually you trying to catch your breath in your sleep.
http://www.marzosmile.com/trouble-sleeping-how-your-family-dentist-can-help-treat-sleep-apnea/